Most popular as a big game species of the country. It is possible to find them at any altitude between 2200' to 8000'. A well developed male can reach a horn length up to 150 cm. Females have 25-28 cm short stubby horns. The world record in this hunt was measured as 148,5 cm  in Turkey.
Bezoar ibex – Capra aegagrus aegarus-maintained good numbers throughout Turkey and has widely spread along the Taurus mountains range. The best time for a Bezoar Ibex hunt is in the rut time; during this time it is easier to find great horned trophy bezoars in low elevations while they're chasing the females. The rut time varies from region to region. Recommended time from Mid. November till Mid. January. During the bezoar ibex hunting accommodation will be at hotels, town guest houses, village houses or in fly camps, depending on the hunting area.
Season: August 01.2018-March 31.2019.
Area: All areas
Duration: 5 hunting days & 2 days travel.
Included in the price: 1 trophy up to 110 cm, all transfers, accommodation at the hunting area,  meals during the hunt, customs clearance, hunting licences, local guiding, area fees, hunt organization up to mentioned days.
Not included are: Hotel before/after the hunt, hotel extras, insurance, trophy shipment, gratitudes,  extra hunting trophies,  sightseeing and touristic programms, non hunter fee.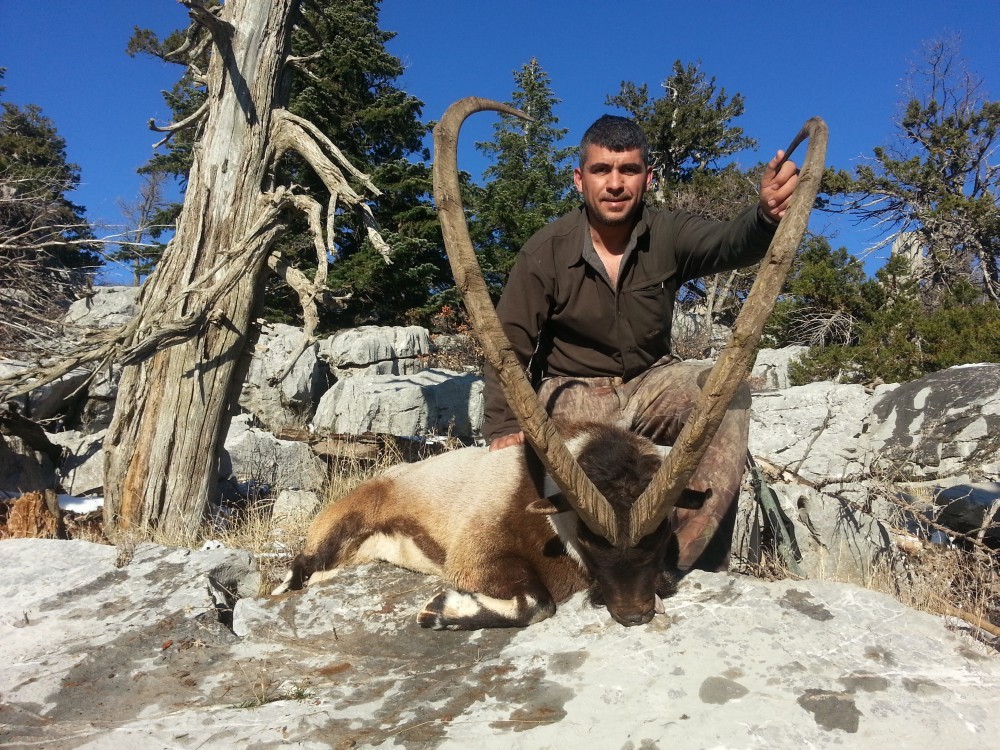 No images found!
Try some other hashtag or username