Looks like the bezoar ibex, they are seperated with their horns, long hair, long ears and with darker skin. They mostly live around Adıyaman city in Turkey.
Recommended hunting periods are November, December and January.
Season: August 01.2018-March 31.2019.
Area: Adıyaman
Duration: 5 hunting days & 2 days travel.
Included in the price: 1 trophy any size, all transfers, accommodation at the hunting area, meals during the hunt, customs clearance, hunting licences, local guiding, area fees, hunt organization upto mentioned days.
Not included are: Hotel before/after the hunt, hotel extras, insurance, trophy shipment, gratitudes, extra hunting trophies, sightseeing and touristic programs, non hunter fee.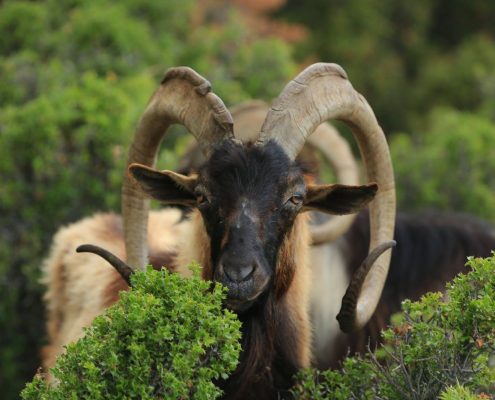 No images found!
Try some other hashtag or username